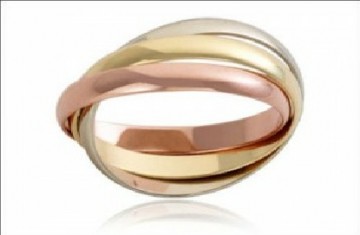 For a myriad reasons this is a topic we have avoided covering and hoped to avoid covering for as long as possible. However, due to recent questions posted on this website, disputations on the associated forum, and a growing trend in the Church in general, we decided to address it now.
As the practice of Celestial Plural Marriage was discontinued by the common consent of the Church in 1890; I will not necessarily (as Joseph Fielding Smith said) "discuss its virtues nor answer arguments in opposition to that principle as a principle of our faith." (source)  We will instead limit the discussion to the creeping ideas that:
Brigham Young made up the revelation known as Doctrine and Covenants Section 132
Celestial Plural Marriage was made up by the Prophet Joseph Smith to excuse his lustful activities including being sealed to women who were already married
The Prophet Joseph Smith was influenced by Cochranite converts  to allow the practice of "spiritual wifery"
Cochranites
Some, using RLDS/Community of Christ sources, claim that missionaries visiting a sect called "Cochranites" was the origin of plural marriage in the Church. The fact is, the first time a missionary ever came across the Cochranites was Orson Hyde in October of 1832.  Unfortunately for the proponents of this theory, the first revelation on Celestial Plural Marriage was received by the Prophet in July of 1831, over a year before the saints had any contact with the Cochranites. This revelation is referred to by both apostate Ezra Booth, in 1831, as well as faithful member W. W. Phelps.
To believe this theory you would have to:
Dismiss the fact that there was no contact between the Church and the Cochranites when Joseph first started teaching this Gospel principle.
Believe that Joseph made up revelations to suit converts from whatever faith they came from – even though the majority of sects believed in the trinity, rejected any idea of marriage after death, and found the idea of man becoming God no less than blasphemous.
Follow the same line of logic in regards to the Temple, which critics claim are nothing more than the result of Joseph's involvement in Freemasonry.
Brigham Young Made up D&C 132
This is the idea that Joseph Smith did nothing but condemn plural marriage throughout his life and that Brigham Young made up the revelation, since the Saints, supposedly, would never have accepted it if they knew that the "revelation" came from Brigham Young.
First: Joseph's closest friends and associates recorded contemporary accounts of the Prophet teaching them the principle of Celestial Plural Marriage:
"This was the first time the Prophet Joseph talked with me on the subject of Plural Marriage.  He informed me that the doctrine and principle was right in the sight of our Heavenly Father, and that it was a doctrine which pertained to Celestial Order and Glory." (William Clayton, The Journals of William Clayton, 1843, pg 557)
This was William's personal journal.  He had no reason to make it up to make Joseph look bad (which he wouldn't have done since they were the closest of friends), nor would it have been done just to make Brigham Young look good when he made the revelation public a decade or so later.
Additionally, Joseph Lee Robinson records in his personal journal another of Joseph Smiths revelations on Celestial Plural Marriage in the fall of 1841, and his subsequent acceptance of the Gospel principle because of what the Prophet personally taught him:
"Joseph, unless you go to and immediately teach that principle (namely polygamy or plural marriage) and put the same in practice, that he, Joseph, should be slain for thus saith the Lord, that the time has now come that I will raise up seed unto me as I spoke by my servant Jacob as is recorded in the Book of Mormon, therefore, I command my people." (Revelation to the Prophet Joseph Smith, Fall of 1841, recorded in Joseph Lee Robinson journal, 1811-1893, pg. 39)
None of the Apostles denied that the Prophet introduced the doctrine.
Additionally, John Taylor had three revelations from the Lord on the subject (one of which was published in foreign editions of the Doctrine and Covenants), and Wilford Woodruff had two revelations pertaining to Celestial Plural Marriage.  Were all of the Apostles liars, and did John Taylor and Wilford Woodruff claim false revelations?
If we are to accept the idea that plural marriage did not originate with the Prophet Joseph Smith, we would have to:
Accept that Church Presidents and other top leaders were in a decades long conspiracy to defame the Prophet Joseph – and were willing to go to prison, have others go to prison, and let the U.S. government confiscate Church property – in an effort to perpetuate said conspiracy.
Accept the idea that the Saints couldn't accept continuing revelation through the Prophet, so Brigham had to lie and say it came from Joseph Smith instead of just saying the Lord revealed it to him.
Believe that Joseph's closest associates would lie in their own personal journals
Take the word of the enemies of Joseph Smith over the words of those that Joseph said never betrayed him, such as Brigham Young and Heber C. Kimball.
Believe John Taylor and Wilford Woodruff made up revelations from the Lord on the subject.
What about the times that Joseph denied the practice of plural marriage?  The claim is often made that "All of the writings of Joseph Smith (published during his lifetime) condemn polygamy, but after his death Brigham and the other polygamous apostles published polygamist documents which they ascribed to Joseph." ("Joseph Smith Faught Polygamy", chapter 4, Restoration Books) This quote from Joseph is representative of their point:
"What a thing it is for a man to be accused of committing adultery, and having seven wives, when I can only find one."  (History of the Church of Jesus Christ of Latter-day Saints, 6:411)
Did Joseph teach one thing in public and another thing in private?  The Prophet said on one occasion, "I am bold to declare I have taught all the strong doctrines publically, and always teach stronger doctrines in public than in private." (Teachings of the Prophet Joseph Smith, pg. 370).  It seems clear that from the Temple ordinances to Celestial Plural Marriage and the Quorum of the Annointed, that Joseph did teach stronger doctrines in private than he revealed to the masses.  Contrast the above statement with another one the Prophet made about not revealing all publically:
"The reason we do not have the secrets of the Lord revealed unto us, is because we do not keep them but reveal them; we do not keep our own secrets, but reveal our difficulties to the world, even to our enemies, then how would we keep the secrets of the Lord?  I can keep a secret till Doomsday." (Teachings of the Prophet Joseph Smith, page 195) 
To keep a secret, especially one the Lord commanded, it will at times foster a need to speak with the intent to deceive.   As mentioned before, though, contemporary accounts from Josephs closest associates show he taught one thing to one group of people and another thing to another group of people. On one occasion, he told his close friend, William Clayton, "that it was her [Emma's] advice that I should keep M [Clayton's plural wife Margaret] at home and it was also his council. Says he just keep her at home and brook it and if they raise trouble about it and bring you before me I will give you an awful scourging & probably cut you off from the church and then I will baptise you & set you ahead as good as ever. ("An Intimate Chronicle, the Journals of William Clayton, page122, October 19, 1843) This clearly shows that, since it was against the law of the Church and the law of the land, the Prophet would have to take public action against William for breaking the law of the Church. However, it also shows that Joseph wasn't against Plural Marriage, a law of the Priesthood,  in that Joseph would just take William right back in the Church, since Joseph was only going to take action if others gave him a hard time.
A prophet would never speak with an intent to deceive would he?
Prophets throughout time have given false impressions from time to time in an effort to protect those around them.  Abram (Abraham) mislead Pharaoh about Sarai, giving the impression that He and Sarai were not married, but brother and sister (Genesis 12:11–20), and Abraham was misleading again to the King of Gerar about his wife Sarai when he said to him, "She is my sister" (Genesis 20:2).
Were these sins of Joseph and Abram?  I will let the Lord be the judge of that one. However, if it was a sin, it did not stop Abram from being the Lords prophet, and it didn't stop Joseph from being his prophet either.   It is clear that persecution from disaffected members was putting a lot of pressure on the Prophet to do whatever he could to protect the Saints from suffering any more at the hands of the mobs.
Joseph was sealed to married women
This assertion is true, but this practice is not necessarily wrong, in and of itself.   The Lord revealed in Doctrine and Covenants 132:7 that "All covenants, contracts, bonds, obligations, oaths, vows, performances, connections, associations, or expectations, that are not made and entered into and sealed by the Holy Spirit of promise, of him who is anointed, both as well for time and for all eternity, and that too most holy, by revelation and commandment through the medium of mine anointed, whom I have appointed on the earth to hold this power… are of no efficacy, virtue, or force in and after the resurrection from the dead; for all contracts that are not made unto this end have an end when men are dead."
The Lord states very clearly that anything that is not sealed by Him or His authority is nonbinding, and will absolutely not be recognized by Him. The sealings of the Prophet to "married" women were to women that were not sealed to anyone else, and therefore were effectively single in the eyes of the Lord.  Not only does sealing have to be performed by proper authority, but the Lord says that it has to be done by revelation to be valid as well. Speaking to the sisters of the Church, John Taylor explained that in the premortal life, "You chose a kindred spirit whom you loved in the spirit world… to be your… husband". ("Gospel Kingdom, Selection from the writing and discourses of John Taylor" G. Homer Durham, 1943, pages 12-13)  Since the Lord knows whom we covenanted with to be their spouse, before we came to this mortal probation, what better person to receive revelation on the matter than His prophet, Joseph Smith?  It is recorded in several instances that Joseph said it was revealed to him directly from the Lord that the women he approached were to be his "Celestial" wives.
Our spouses are clearly not property, but an illustration given by Jedediah M. Grant on the subject reveals to us that everything in our life is the Lords to give or to take away as He pleases:
"When the family organization was revealed from heaven – the patriarchal order of God, and Joseph began, on the right and on the left, to add to his family, what a quaking there was in Israel.  Says one brother to another, 'Joseph says all covenants are done away, and none are binding but the new covenants: now suppose Joseph should come and say he wanted your wife, what would you say to that?' 'I would tell him to go to hell.'  This was the spirit of many in the early days of this Church…  What would a man of God say, who felt aright, when Joseph asked him for his money?  He would say, 'Yes, and I wish I had more to help to build up the kingdom of God.'  Or if he came and said, "I want your wife?' "O yes,' he would say, 'here she is, there are plenty more.'…   If such a man of God should come to me and say, 'I want your gold and silver, or your wives,' I should say, 'Here they are, I wish I had more to give you, take all I have got'" (Journal of Discourses 2:13-14)
Much like Abraham, who recognized that his own son was not actually his, but the Lords to demand the return of at His pleasure, Apostle Grant understood that no part of our life is exempt from that eternal principle.
Was this principle easy?  Was it popular?  Clearly it wasn't, as some of the husbands of the women Joseph was sealed to were rumored to be part of the mob that martyred him.  We should ask ourselves, though, when was ease or popularity a sure sign of being right?
Admittedly, Joseph being sealed to already married women is an extremely tough aspect of his prophetic ministry, but in the end, we have to take it on faith that either he was doing the commands of the Lord or he was falling for the lusts of his heart.  The evidence alone is inconclusive.  In the end, which option you choose to believe will most likely be based on your own testimony/prejudice towards the Prophet.