****Disclaimer*****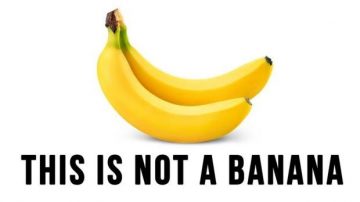 The Mormon Chronicle is not trying to argue for or against official Church policy. We are presenting contextual historical events in hopes to provide readers a greater ability to "study out in our minds", which will, hopefully, in turn provide us with a greater spirit of discernment. This is also NOT an explanation of the teachings, or an in depth analysis of the teachings.

What is the Adam-God "Theory"? This teaching has been an item of controversy since it was first revealed to the Church. The responses to this teaching have been varied and strong, however, many have never even heard of the "theory" or teaching. Most discussion of this topic stems from a conference talk in which the Prophet Brigham Young said,
"Now hear it, O inhabitants of the earth, Jew and Gentile, Saint and sinner! When our father Adam came into the garden of Eden, he came into it with a celestial body, and brought Eve, one of his wives, with him. He helped to make and organize this world. He is MICHAEL, the Archangel, the ANCIENT OF DAYS! about whom holy men have written and spoken – HE is our FATHER and our GOD, and the only God with whom WE have to do." (Journal of Discourses vol. 1 pg. 50, emphasis in the original)
There are several Adam-God "theories" that are propagated as fact; these theories though, are actually just a smoke screen. Like many theories that are spread in the effort to cover up the truth, these theories are always changing and evolve following the same pattern.
The theories start out by ignoring what they are trying to cover-up. Usually though, if something is important enough to want to cover it up, it is or it becomes too big to be able to ignore. They then move on to the second phase which is denial. The funny thing is though; the denials are usually so strong as to bring to mind the line from Shakespeare's Hamlet, "The lady doth protest too much, methinks." They protest to such a point as to make one want to find out more to see what all the noise is about. Because if one is to deny something with such fervor, there is usually something to it. Now, instead of squelching what they were trying to get rid of, they just intensify interest in the subject that they have to just address the matter. However, since they still must cover-up the truth, they resort to changing the original meaning of what was said. Any thinking person will than ask themselves, "if this was the meaning all along, why the huge charade?" This is then followed by disparagement and a figurative throwing under the bus of the individual who originated what was trying to be covered-up.
Ignoring Adam-God Teachings
Now, ignoring something is not always unwise. Sometimes it is not really ignoring, but rather, it is protecting a pearl from swine as is related by Franklin D. Richards in a letter to President E.H. Nye;
"This, like many other points of more advanced doctrine, is too precious a pearl to be cast before swine. But when the swine get hold of them, let us rescue them by the help of the Spirit as best we can." -12/18/1897
Brigham Young even said,
"You have had things laid before you that do not belong to the world, nor to men and women who calculate to apostatize. They belong to the wise – to those serving God with all their hearts. Now let me say to the wicked in heart, you cannot remember a word of this discourse unless you remember it in the Lord. I might reveal all there is in eternity, and those who have not their hearts on righteousness would know nothing about it, nor be in the least instructed." General Conference October 8, 1854
So, not bringing light to a certain doctrine to protect people from accountability, or to not "cast pearls before swine" is very sound doctrinally as well as logically.
However, treating something as sacred is far different from discouraging anyone and everyone from learning about it, as was said here,
"Leave the mysteries alone… We do not and in our present state of spiritual progression cannot comprehend all things." –Letter dated, 1, July 1980 & Seminar for Regional Representatives, April 1981
However, the scriptures clearly explain that we not only should seek the mysteries, but that it is one of the privileges of the Melchizedek Priesthood.
"The power and authority of the higher, or Melchizedek Priesthood, is to hold the keys of all the spiritual blessings of the church— To have the privilege of receiving the mysteries of the kingdom of heaven…" –Doctrine and Covenants 107:18-19, emphasis added.
In regards to Adam-God teachings, Brigham Young was very clear not to take an attitude of indifference to these things when he said,
"Now, let all who may hear these doctrines, pause before they make light of them, or treat them with indifference, for they will prove their salvation or damnation." JD 1:51
Ignoring the great revelations of the restoration is to ignore the scriptures, and to treat them as if they were of no worth to us, which leads to condemnation (D&C 82:14).
Knowing these things is our privilege and our duty. Brigham said we should "profit by them, both saints and sinners" (Journal of Discourses 1:50, see introduction). What does that mean for us if we ignore or "leave these mysteries alone"?
Denying Adam-God Teachings
Denying Adam-God teachings comes in basically a couple of different forms. Some say outright that Brigham never taught it – such as this comment,
"In all probability the sermon was erroneously transcribed!" -Doctrines of Salvation 1:96
Other denials come in the form of skirting the topic of who taught it and just saying the doctrine is false.
"Heresy six: There are those who believe or say they believe that Adam is our father and our god…It is contrary to the whole plan of salvation set forth in the scriptures," -BYU, 1 June 1980
Followed by ad hominem attacks on the intelligence of believers (not usually the tactic of someone with a solid argument backed up by facts).
"…and anyone who has read the Book of Moses, and anyone who has received the temple endowment, has no excuse whatever for being led astray by it. Those who are so ensnared reject the living prophet and close their ears to the apostles of their day." – BYU, 1 June 1980
This tactic was used earlier in the book, "Evidences & Reconciliations", 57, 68-69
"[T]here are those who have nursed the irrational conclusion that President Young implied that Adam and God, the Father, are one and the same individual. Brigham Young's much-discussed sermon says that 'Jesus was begotten in the flesh by the same character that was in the Garden of Eden, and who is our Father in heaven.'

Enemies of the Church, or stupid people, reading also that Adam is 'our father and our God,' have heralded far and wide that the Mormons believe that Jesus Christ was begotten of Adam. Yet, the rational reading of the whole sermon reveals the falsity of such a doctrine." (Emphasis added)
Addressing the reliability of the transcription of the Adam-God teachings first, Wilford Woodruff, while President of the Church, commented on the reliability of the text found in the Journal of Discourses:
"I have read some of the sermons Brigham Young published in the Journal of Discourses – some of them – they are in my library, and I presume are considered correct as published. They are published by the church of which I am President. They are correct in so far as every man had a chance to correct his own discourses, or should do so if he has a chance. Sermons reported by George D. Watts, one of the official reporters, were considered reported correctly, and when they are found in the Journal of Discourses, they are considered correct. Some of my own sermons are published there, and they are correct." (Complainant's Abstract of Pleading and Evidence, Temple Lot Case, p. 309)
President Young's personal secretary clears up both myths when he wrote in his journal what Brigham told him to record for the standardized Temple "Lecture at the Veil".
"We have heard a great deal about Adam and Eve. how they were formed &c some think he was made like an adobe and the Lord breathed into him the breath of life. for we read 'from dust thou art and unto dust shalt thou return' Well he was made of the dust of the earth but not of this earth. he was made just the same way you and I are made but on another earth. Adam was an immortal being when he came. On this earth he had lived on an earth similar to ours he had received the Priesthood and the Keys thereof. and had been faithful in all things and gained his resurrection and his exaltation and was crowned with glory immortality and eternal lives and was numbered with the Gods for such he became through his faithfulness. and had begotten all the spirit that was to come to this earth. and Eve our common Mother who is the mother of all living bore those spirits in the celestial world…

Father Adam's oldest son (Jesus the Savior) who is the heir of the family is Father Adams first begotten in the spirit World. who according to the flesh is the only begotten as it is written. (In his divinity he having gone back into the spirit World. And come in the spirit [glory] to Mary and she conceived for when Adam and Eve got through with their Work in this earth. they did not lay their bodies down in the dust, but returned to the spirit World from whence they came." -Journal of L. John Nuttall 1:18-21, Tuesday 2/7/1877
These were not just notes he took from memory. He, along with Wilford Woodruff, was charged with putting the endowment in to writing.
"With Bro W. Woodruff engaged in writing the lecture for the Endowments to be read to Prest Young. spent the eving at Prest Young's house" -Journal of L. John Nuttall 10 February 1877 (misspelling and abbreviations in the original)
Further evidence that Brother Nuttall did not misquote Brigham is his accounts of President Young approving those notes.
"12 February 1877 I wrote on a Mode of Procedure to be observed in the giving  of endowments also assisted by Bro J. D. T. McAllister & A H Raleigh – by invitation we all ate supper at the house of Bro Crane – and spent the evening with President Young reading what we had written. he accepted & corrected the same."
And again,
"13 February 1877, At the temple … worked on the Mode of Procedure as I call it- until 6 p.m. at 7 went to Prest Youngs and read over our writing which he approved spent an agreeable evening"
These accounts tell us several things: First, that President Young was clearly not misquoted on the topic, that it was indeed a part of the Temple ordinances, and an officially approved aspect of the Temple ceremony that lasted into the early 1900's, decades after his death. Therefore, contrary to the above made assertion, anyone that had gone through the Temple as revealed through the Prophet Joseph Smith and set to writing under Brigham Young would actually have been taught this doctrine clearly and explicitly as a key part of the Plan of Salvation.
There are literally hundreds of other examples, but there is only room for two more in this short treatise of the subject,
"Another meeting this evening. President B. Young taught that Adam was the father of Jesus and the only God to us. That he came to this world in a resurrected body, etc." Friday 4/9/1852, Journal of Hosea Stout 2:435
Additionally,
"President Brigham Young said that our spirits were begotten before that Adam came to the Earth and that Adam helped to make the Earth, that he had a Celestial body when he came to the Earth and that he brought his wife or one of his wives with him, and that Eve was also a Celestial being, that they eat of the fruit of the ground until they begat children from the Earth, he said that Adam was the only God that we would have, and that Christ was not begotten of the Holy Ghost, but of the Father Adam, that Christ, was our elder brother." 4/16/1852, Journal of Samuel Holister Rogers 1:179
These are not hostile accounts, but those of faithful members recording what they learned directly from a Prophet of God.
Not only are there numerous contemporary accounts of the Prophets teaching this doctrine, President Young confirmed it personally in an editorial he wrote on the subject,
"I frequently think, in my meditations, how glad we should be to instruct the world with regard to the things of God, if they would hear, and receive our teachings in good and honest hearts and profit by them. … How pleased we would be to place these things before the people if they would receive them! How much unbelief exists in the minds of the Latter-day Saints in regard to one particular doctrine which I revealed to them, and which God revealed to me – namely that Adam is our father and God." – Deseret News 6/18/1873
In a perfect chance to correct any "misquotes", he not only reconfirms that he said it, but lamented in the fact that so many members were rejecting it.
The amount of times President Young would have had to have been misquoted and the number of people he would have to be misquoted by and his personal confirmations of the teaching debunk both the myth that the Prophets were misquoted as well as the myth that the doctrine was never taught.
However, the author of the above BYU talk (calling the teaching a "heresy") knew that. In a letter he wrote and admittedly distributed to others, and is easily available, he said,
"Yes, President Young did teach that Adam was the father of our spirits, and all the related things that the cultists ascribe to him." –Letter to Eugene England, 19 February 1981
Changing the Original Meaning
The next evolution in Adam-God doctrine denial is the myth that the Prophets did not really mean what was said.
Now the idea that the Prophets meant something else other than what was said takes  some serious mental gymnastics. Why tell people to leave it alone, deny it was said, say Brigham Young was wrong, etc, if it was just a misunderstanding all along? Why did it take almost 150 years for a professional apologist, who is not even an official in the Church to help us "understand" what the Prophet Joseph Smith and Brigham Young "really" meant? Though the mental gymnastics that must be performed for this to make any sense are beyond reason, this myth has garnered so many followers that it must be addressed.
This theory usually starts off with the premise that Brigham would never have contradicted apostate Christendom's understanding of scripture, followed by the idea that it could not contradict the current interpretation of the Temple ordinances.
The later myth already being proven false, we are left with not being able to "contradict" scripture, and therefore, the Prophets must have meant something else other than what they said.
Thankfully the proponents of this theory do not apply this logic to other parts of the Gospel such as the doctrine of a Heavenly Mother, eternal marriage, "as man is God once was, and as God is man may become", the Temple ordinances (ironically), and every other unique LDS point of theology.
According to apostate Christianity's interpretation of the Bible, Christ taught that God is a spirit. Additionally, if we can't "contradict" scripture, Hebrews 6:1 says that we must leave the doctrines of Christ to attain perfection.
If we were to apply their logic against Adam-God teachings to every aspect of the restored Gospel, we all might as well be Catholics, having no need for a restoration of all things.
Using this faulty and contradictory premise, they go on to suggest that Heavenly Father and Mother came here and naturally procreated both Adam and Eve (which already violates their original premise of not being allowed to contradict scripture) and that Brigham was talking about an "Adam Sr." and an "Adam Jr." concept, which again violates their original premise.
The convoluted argument goes thus,
"Brigham Young believed that one of the names of God, our Heavenly Father is Adam, and in many of President Young's discourses he referred to God the Father using that name. There are therefore two Adams, and although President Young did not use the designation, it will be simpler for us in the following discussion to distinguish between the two individuals by referring to them as Adam Sr. (When referring to God, our Heavenly Father) and Adam Jr. (When referring to the embodied archangel, Michael, who partook of the forbidden fruit, fell, and became the father of Cain, Able and Seth etc.)… It was Eve Sr. to whom Adam was referring who was the mother of all living. Adam was saying: I will name her after my mother, just as I was named after my father." – Elden Watson, Different Thoughts – #7 Adam – God
The leap that is made here is so vast as to be unreachable. It doesn't even follow their own premise that the "correct interpretation" has to conform to what amounts to apostate Christendom's understanding of scripture! One must ask themselves, "Where is this theory validated in scripture or the Temple??" If their theory doesn't even conform to their own rules, then why do so many get sucked into it?
Understanding that there are literally hundreds (if not thousands) of quotes from the Prophet Joseph Smith to the Temple ceremony up until the early 1900's that clearly explain what was meant, helps us to understand that there is no need for such mental contortion-ism to understand the identity of "our Father and our God".
By consulting contemporary accounts of both the clear teachings of the Prophets, most of the Apostles, the Temple endowment, as well as dissension amongst the members in regards to Adam-God teachings will help us not only understand what was meant, it will also clearly show that the "two Adam" theory is a modern invention of the 20th century.
First, it was Brigham himself that lamented the rejection of this principle amongst the Latter-day Saints,
"How much unbelief exists in the minds of the Latter-day Saints in regard to one particular doctrine which I revealed to them, and which God revealed to me – namely that Adam is our father and God." -Deseret News 6/18/1873
If we are to believe theses theorists, we have to accept that the idea of Heavenly Father having the same name as the first mortal man was big enough to call a "revelation" and that the Latter-day Saints of Brigham's time rejected it. This defies reason on its face.
From friendly, contemporary, first-hand accounts, of the "Lecture at the Veil", the defiance of reason is made even more apparent, though due to it's sacred nature, it is not included here (it can easily be found if the reader so desires). It clearly taught that the traditional Adam had his physical body made on another earth. That his wife, the traditional Eve, was the mother of our spirit bodies, that the traditional Adam is the literal Father of the Savior Jesus Christ, and that they did not die but returned to the spirit world.
Brigham left no room for misunderstanding on this subject, he made it clear whom he was referring to when he said that Adam is our Father and our God,
"Who was it that spoke from the heavens and said "This is  my beloved son hear ye him?" Was it God the Father? It was. … Who did beget [Jesus]? His Father, and his father is our God, and the Father of our spirits, and he is the framer of the body, the God and Father of our Lord Jesus Christ. Who is he? He is Father Adam; Michael; the Ancient of Days." –Manuscript Addresses of Brigham Young, 2/19/1854
Here he left no wiggle room at all in whom he was talking about. He said Father Adam, Michael, the Ancient of Days is our God and the father of Jesus Christ. Is the next theory to come out going to say there is a Michael Jr. and an Ancient of Days Jr.?
The arguments between Orson Pratt and Brigham Young on this matter also make the Prophets meaning clear as we read in the Journal of Wilford Woodruff,
"Some of his [Orson Pratt's] doctrines as contained in the Seer were being discussed. Brother Pratt also thought that Adam was made of the dust of the earth. Could not believe that Adam was our God or the Father of Jesus Christ." Journal of Wilford Woodruff, 2/19/11854
Throw Brigham "Under the Bus"
This last one is more of a tactic than a theory. Many that recognize the intellectual dishonesty found in the other theories say that Brigham was just wrong. They use other statements Brigham Young made that go against the understanding of contemporary society as a reason not to take anything he said too seriously.
Some use the fact that Prophets are just men to dismiss his clear teachings as well, saying that they are not perfect and need to be allowed to make mistakes, etc. This, mixed with the idea stated before that anything that seems to contradict scripture should be ignored as "false doctrine", followed by the especially erroneous claim that Brigham was the only one to teach it, so it "must be false".
All of these sentiments betray and make a mockery of the divine calling of a Prophet. This doctrine in particular is of such importance, worship of the true God, that neither the doctrine, nor those that taught it can be dismissed so easily without consequence.
President Young did not think these things should be treated so lightly.
"Now, let all who may hear these doctrines, pause before they make light of them, or treat them with indifference, for they will prove their salvation or damnation." JD 1:51 (emphasis added)
Again on another occasion speaking on this topic he said of its importance,
"And Adam is Michael God and all the God that we have anything to do with. They ate of this fruit & formed the first Tabernacle that was formed. And when the  Virgin Mary was begotten with child it was by the Father and in no other way only as we were begotten. I will tell you the truth as it is in God. The world don't know that Jesus Christ our Elder Brother was begotten by our Father in Heaven. Handle it as you please,  it will either seal the damnation or salvation of man." Journal of Wilford Woodruff, 4/9/1852
He again remarks on the importance of this piece of "doctrine".
"I will give you a few words of doctrine, upon which there has been much inquiry, and with regard to which considerable ignorance exists… Some years ago, I advanced a doctrine with regard to Adam being our Father and God. That will be a curse to many of the Elders of Israel, because of their folly with regard to it. They yet grovel in darkness – and will. It is one of the most glorious revelations [concerning] the economy of heaven, yet the world hold it [in] derision. Had I revealed the doctrine of Baptism for the Dead instead of Joseph Smith, there are men around me who would have ridiculed the idea until dooms day. But they are ignorant and stupid like the dumb ass." -10/8/1861 Brigham Young Papers
Brigham not only said it was a revelation, but he called it "scripture".
"I have never yet preached a sermon and sent it out to the children of men, that they may not call it scripture." JD 13:95
The doctrine of the true identity of our God is a revelation according to the Prophet Brigham Young, not a passing idea he had that he thought was interesting and wanted to see what others thought about it. He said it was a revelation!
Was Brigham Young really the only one to teach this doctrine as many Adam-God theorists contend? Brigham said that he was taught this doctrine directly from the Prophet Joseph Smith,
"It was Joseph's doctrine that Adam was God &c When in Luke Johnson's at O. Hydes the power came upon us, or shock that alarmed the neighborhood. God comes to earth & eats & partakes of fruit." 4/4/1860, Minutes of Meeting at Historian's Office

"Joseph said that Adam was our Father and God." 5/14/1876, Journal History

"At meeting of School of the Prophets: President Young said Adam was Michael the Archangel, & he was the Father of Jesus Christ & was our God & that Joseph taught this principle." 12/16/1876, Journal of Wilford Woodruff
George Q. Cannon also testified that the doctrine came from the Prophet Joseph,
"Brother Cannon said there was a learned Doctor that wanted to be baptized. …

He (the doctor) is satisfied that the doctrine of the plurality of God and that Adam is our Father is a true doctrine revealed from God to Joseph & Brigham. For this same doctrine is taught in some of the old Jewish records which have never been in print and I know Joseph Smith nor Brigham Young have had access to, and the Lord has revealed this doctrine unto them or they could not have taught it. President Young said if all that God had revealed was in fine print it would more than fill this room but very little is written or printed which the Lord has revealed." 9/4/1860, journal of Wilford Woodruff
Joseph Smith's private secretary, Benjamin F. Johnson said,
"In teaching us the "Fatherhood of God, and the Brotherhood of Man", we could begin to see why we should "love God supremely, and our brothers as ourselves," He [Joseph Smith] taught us that God was the great head of human procreation – was really and truly the father of both our spirits and our bodies; that were but parts of a great whole, mutually and equally dependent upon each other, according to condition." Letter to G.S Gibbs, 1903
A faithful member of the Church to the end, Anson Call recorded these words of the Prophet Joseph Smith in his journal,
"Now regarding Adam: He came here from another planet an immortalized Being and brought his wife, Eve, with him and by eating of the fruit of this earth became subject to death and decay, and He became of the earth, earthy, was made mortal and subject to death."
This statement by the Prophet Joseph Smith is of particular interest in substantiating the fact that the doctrine originated from the Prophet,
"Commencing with Adam… to whom Christ was first revealed, and through whom Christ has been revealed from heaven, and will continue to be revealed from henceforth." TPJS pg.167-168
Who revealed Christ to the Prophet Joseph in the First Vision? As recorded in our scriptures, it was our Father in Heaven, who, according to this statement, is Adam.
These testimonies give witness to the fact that Brigham Young was not the originator of this doctrine, nor was he the only one to teach it.
Our understanding of the identity of God is of utmost importance. Brigham Young, quoting the scriptures, said,
"It is one of the first principles of the doctrine of salvation to become acquainted with our Father and our God. The scriptures teach that this is eternal life, to "know Thee, the only true God, and Jesus Christ whom thou hast sent;" this is as much as to say that no man can enjoy or be prepared for eternal life without that knowledge." JD 4:215-16
Joseph Smith said that knowing the character and attributes of God was the first principle of the Gospel.
"If men do not comprehend the character of God, they do not comprehend themselves. … It is the first principle of the Gospel to know for a certainty the Character of God, and to know that we may converse with him as one man converses with another, and that he was once a man like us; yea, that God himself, the Father of us all, dwelt on an earth, the same as Jesus Christ himself did and I will show it from the Bible." Teachings of the Prophet Joseph Smith, pgs. 343 & 346

"[T]hree things are necessary, in order that any rational and intelligent being may exercise faith in God unto life and salvation … [This includes a] correct idea of his character, perfections and attributes." Lectures on Faith, lecture three
If it is essential to become acquainted with the character and attributes of God, then the idea that these Prophets would be teaching a false identity of God, it is of utmost concern as we learn the consequences of such from the scriptures;
Deuteronomy 13:1-3
If there arise among you a prophet, or a dreamer of dreams, and giveth thee a sign or a wonder, And the sign or the wonder come to pass, whereof he spake unto thee, saying, Let us go after other gods, which thou hast not known, and let us serve them; Thou shalt not hearken unto the words of that prophet, or that  dreamer  of dreams:  for the LORD your God proveth you, to know whether ye love the LORD your God with all your heart and with all your soul.
Exodus 34:14
For thou shalt worship no other god: for the LORD, whose name is Jealous, is a jealous God
Some interesting scriptures that may shed more light on the topic and clarify what might appear to be contradictions: