Faithful Saints rare and hard to find LDS document DVD 3 disc set (Over 13 gigs of data!) $50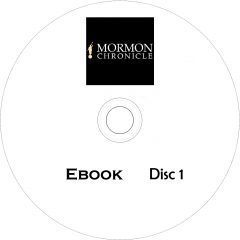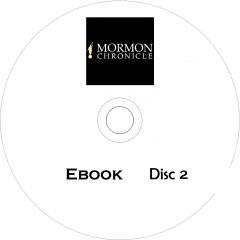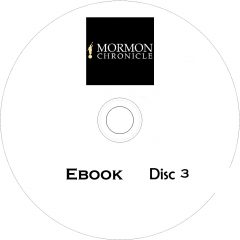 This is a collection of rare and hard to find books on "deeper" and/or "controversial" LDS teachings from a faithful perspective. This is a CD with PDF versions of these publications
Boyd K Packer – Abuse Booklets – 16 Dec 1997
Church Letters to the Treasury Department 1941
Des News Oct 1936 Joseph F. Smith –Last Days
Ezra Taft Benson Letter about The John Birch Society – 24 June 1968
Ezra Taft Benson Letter Encouraging Reading "The Politician" – 31 July 1963
Ezra Taft Benson Letter on "The Naked Capitalist", "The Great and Abominable Church of the Devil" and "None Dare Call it Conspiracy" – 1 August 1972
Ezra Taft Benson Letter on The John Birch Society – 24 Nov 1974
Ezra Taft Benson Letter to The New American Magazine- 2 Jan 1986
First Presidency – A Gospel Literacy Effort – 15 December 1992
First Presidency – Adoption And Unwed Parents 1 Feb 1994
First Presidency – Caring For Families Of Military Personnel – 12 February 1991
First Presidency – Contribution To The Missionary Funds – 15 November 1991
First Presidency – Divorce Clearance Procedure 3 Feb 1994
First Presidency – Family Home Evening 30 August 1994
First Presidency – Fast Offerings And Other Donations For Humanitarian Purposes – 13 December 1991
First Presidency – Financing Missionary Service 6 Oct 1994
First Presidency – Focus On Children – 1 August 1993
First Presidency – Full-time Missionary Service – 21 October 1993
First Presidency – Full-time Missionary Service 19 June 1998
First Presidency – Helping New Members 15 May 1997
First Presidency – Home Storage And Financial Reserves 20 Jan 2002
First Presidency – Marking Of Commercial Underclothing – 28 May 1993
First Presidency – Medical Program For Missionaries Serving In The United States 28 Nov 1994
First Presidency – Monday Night Activities 4 Oct 1999
First Presidency – On Voting And Political Neutrality 4 Sept 2001
First Presidency – Oral Sex – 5 January 1982
First Presidency – Polygamy 16 April 2001
First Presidency – Prayer Circles – 3 May 1978
First Presidency – Procedures Regarding Church Discipline In Cases Involving Serious Transgression 26 Sept 2000
First Presidency – Referring To The Church And Its Members 23 February 2001
First Presidency – Sabbath Day Observance – 28 September 1992
First Presidency – Sealing After Civil Marriages 31 Aug 1999
First Presidency – Self-Awareness Groups – 11 May 2001
First Presidency – Standards Of Morality And Fidelity – 14 November 1991
First Presidency – Statement On Political Neutrality 4 Oct 2000
First Presidency – Statement Regarding Disciplinary Councils 2 Nov 1993
First Presidency – Youth Of The Church 11 Feb 1999
First Presidency And Twelve Apostles – The Living Christ 10 Dec 1999
First Presidency Letter on the Location Of The Hill Cumorah – 16 October 1990
Howard W Hunter – Alleged John A Widtsoe Statement – 19 March 1990
Joseph Fielding Smith instructions on priesthood conferral
Missionary Handbook of Instructions – Priesthood conferral 2000
Missionary Handbook of Instructions – Priesthood conferral Heber J. Grant
Times and Seasons 1839- 1846
Millennial Star 1840-1870
Brigham Young Office Files 1832-1878
Conference Report 1880 (First Collection of General Conference Talks)
This is volume 2 of the Mormon Chronicle Ebook series 
This is a collection of rare and hard to find copies of rare and hard to get original documents on "deeper" and/or "controversial" LDS teachings from a faithful perspective. This is a DVD with PDF versions of these publications
The DVD-R contains the following documents and images
Scans of original revelations given to John Taylor. One appeared in foreign editions of the D&C both neither have appeared in US editions. 
Scan of original letter from Joseph Fielding Smith on the marriage of Christ
Scan of original ordination certificate of Elijah Able, debunking a common myth that he was ordained by the prophet Joseph Smith
Original editions of books by John Taylor and Parley P. Pratt. Current editions have been heavily edited and changed. 
All of the research done by "Ezra Taylor" on the connection between Church leaders and the Bohemian club as well as other exclusive organizations. John Taylor, in a First Presidency Message published in the Deseret News on 13 April 1886 said, "The scenes which we are now witnessing in this territory are the results of a deep-laid and carefully planned conspiracy, which has been in process of formation for years. Its originators knew the elements they had to deal with, and by cunning contrivance they have effected a wonderful combination." He then goes on to describe those that are a part of the conspiracy and says they are members, non members, religious and irreligious, that they come from every corner of society for the purpose "to destroy 'Mormonism'". I have been able to uncover much of that conspiracy and it is directly related to the death of Wilford Woodruff and am able to show how it is working on us as a people to this day. I can also document that there is a similar club (along the veins of the Bohemian, CFR and Bilderberg groups) in Utah where the real movers and shakers make the deals on what really happens in the state. I know you don't live in Utah, but this isn't just about Utah politics as I think you can see. What I have been able to uncover through original research (not a mere google search), but information from out of print books, finding rare documents from state and church archives that haven't seen the light of day in decades, and probably haven't been read in over a century and conducting interviews that will frankly almost completely re-write Utah and Mormon history. It sounds bold, but it is completely true. I have shared a glimpse of what I have found with a few historians, and they that told me this new information will essentially rewrite our history. This is 100's of pages of documents, many of which haven't been seen since being published in the 1800's. Included are rare glimpses into the journals of Apostles of the Church of Jesus Christ of Latter-day Saints as well as minutes of their meetings. 
Never before published talks and journal entries from Elder H. Verlan Andersen (author of "Many are Called But Few Are Chosen", "The Great and Abominable Church of the Devil", "The Book of Mormon and the Constitution" among others
Never before published original scans of the Seventies Licence Record
Missionary diaries of prominent leaders and members such as: 
                           Levi Savage (as featured in the movie 17 Miracles)
Little known Official Newspapers and publications of the Church such as:
                           Ensign of Liberty 1847-1849
                           Millennial Star and Monthly Visitor 1854
                           Ensign to the Nations 1851
Journal of Heber J. Grant
 Life Story of Mosiah Hancock (never published in stores)
BRIGHAM YOUNG ADDRESSES 1836 – 1877 as well as his complete discourses
The infamous BYU evolution packet and explanation 
Never before published pages of the diary of William Clayton
1908 Doctrine and Covenants with Lectures on Faith