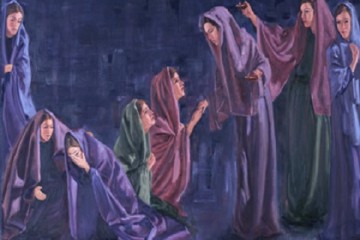 Mormon Chronicle EXCLUSIVE! Never before available personal writings of Elder H. Verlan Andersen.
One reason the conservative movement has not succeeded in halting the trend toward the welfare state is lack of unity and lack of a definite philosophy. Although there have been an enormous number of people over the years who have spoken out strongly against each new program and each new innovation, somehow the opposition to centralized government has not been organized well enough to bring the trend to a halt.
I have wondered if it is because of a lack of certainty which I have observed among people. I have wondered if it is because we have been fighting delaying actions and making retreats instead of coming out boldly and positively in favor of a program of our own. I have wondered if our difficulty is because we do not have a definite program, a political philosophy to which we could subscribe whole-heartedly, one which we could explain to ourselves and to anyone else, one which was simple and uncomplicated, which could be applied immediately to any action of government.
I Have Undertaken To Construct A Philosophy Which Was A Part Of My Religious And Moral Beliefs—One Which I Had Complete Faith In And Could Give My All For.
I have attempted to construct for myself a theory of government, a philosophy of political science in which I had unquestioning faith. To do this I had to first realize that I was dealing with a problem which was perhaps transcendent above all other problems of my existence, since it dealt with my free agency.
I find it impossible to keep my political beliefs and my religious beliefs separate. Being a member of the L.D.S. Church and believing as I do in the scriptures of the Church, I accept as a fact the intervention of the Lord in setting up the Constitution of the United States and the further statement that it should be established forever. I believe that free agency is first and foremost a religious question and that my own attitude toward it may be the most important belief that I hold.
Realizing the deep concern which the Lord has about this matter of free agency and that He provided us with our agency in the first place, I have assumed, and I believe rightly so, that the Lord would have given us plenty of guidance in forming a political philosophy if we would go to the right place to find it.
This is one subject about which the Lord does not desire that we become confused. He has every reason in the world to give us guidance here, if we know enough to hunt it out and believe it. Just as in our pre-earth life, we may well be divided in the next life according to the degree to which we understand and accept the Lord's plan of freedom as set forth in our scriptures and the words of our prophets. (Ogden Speech, / /1966)