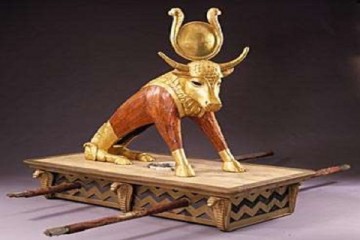 "Testifying of Christ" makes a person no more a disciple of Christ than talking about Mars makes someone a Martian.  If that were not so, televangelists like Benny Hinn and Jimmy Swaggart would be two of Christ's greatest disciples, because they are constantly trying to bring people to "believe in Christ," even though at the same time, they collect millions of dollars from Christians unaware of their ungodly lifestyles.
            Taking scriptures out of context and neglecting prophetic clarifications has brought forth false notions of what is truth since the beginning of time.  For example, sectarians have taught that God the Father, Jesus Christ and the Holy Ghost are one personage based on scriptures such as, "I and my father are one." (John 10:30)  Sectarians have also tried to say that the restored doctrine of eternal marriage is false because of scriptures such as, "For in the resurrection, they neither marry, nor are given in marriage, but are as the angels of God in heaven." (Matt 22:30)
            Read in a vacuum, scriptural verses can create a false impression of what the Lord was actually teaching.  This is often done amongst ourselves as Latter-day Saints, with scriptures like this one:
"for everything which inviteth to do good, and to persuade to believe in Christ, is sent forth by the power and gift of Christ; wherefore ye may know with a perfect knowledge it is of God." (Moroni 7:16)
            We think that just because someone professes to "testify" of Christ that they must be good and honorable, and speaking the truth.  However, the Prophet Joseph Smith explained:
Some will say, "try the spirits" by the word. "Every spirit that confesseth that Jesus Christ is come in the flesh is of God, and every spirit that confesseth not that Jesus Christ is come in the flesh is not of God." (1 John 4:2-3) One of the Irvingites once quoted this passage whilst under the influence of a spirit, and then said, "I confess that Jesus Christ is come in the flesh." And yet these prophecies failed, their Messiah did not come; and the great things spoken of by them have fallen to the ground. What is the matter here? Did not the Apostle speak the truth? Certainly he did—but he spoke to a people who were under the penalty of death, the moment they embraced Christianity; and no one without a knowledge of the fact would confess it, and expose themselves to death, and this was consequently given as a criterion to the church or churches to which John wrote. (Teachings of the Prophet Joseph Smith, p213)
Put in another light, Joseph said:
Any man may believe that Jesus Christ is the Son of God, and be happy in that belief, and yet not obey his commandments, and at last be cut down for disobedience to the Lord's righteous requirements. A man of God should be endowed with wisdom, knowledge, and understanding, in order to teach and lead the people of God. The sectarian priests are blind, and they lead the blind, and they will all fall into the ditch together. They build with hay, wood, and stubble, on the old revelations, without the true priesthood or spirit of revelation. If I had time, I would dig into hell, hades, sheol, and tell what exists there. (Teachings of the Prophet Joseph Smith, p311)
The Prophet here clearly clarifies the context of the scriptures, and the fact that as Christ said:
Many will say to me in that day, Lord, Lord, have we not prophesied in thy name? and in thy name have cast out devils? and in thy name done many wonderful works?  And then will I profess unto them, I never knew you: depart from me, ye that work iniquity. (Matt 7:22)
            There is more to becoming a true disciple of Christ then simply testifying of Him.  In the above example, the Prophet taught that no imposter would confess Jesus Christ as the Son of God, and the Savior of mankind, under threat of death.  Persecution, imprisonment, and/or the taking of one's life, are "fruits" of being a true follower of Christ.  Brother Joseph proclaimed:
                Abel was slain for his righteousness, and how many more up to the flood is not of much consequence to us now. But if we believe in present revelation, as published in the "Times and Seasons" last spring, Abraham, the prophet of the Lord, was laid upon the iron bedstead for slaughter; and the book of Jasher, which has not been disproved as a bad author, says he was cast into the fire of the Chaldees. Moses, the man of God, who killed an Egyptian persecutor of the children of Israel, was driven from his country and kindred. Elijah had to flee his country, for they sought his life,—and he was fed by ravens. Daniel was cast into a den of lions: Micah was fed on the bread of affliction; and Jeremiah was cast into the filthy hole under the Temple; and did these afflictions come upon these prophets of the Lord on account of transgression? No! It was the iron hand of persecution—like the chains of Missouri! And mark—when these old prophets suffered, the vengeance of God, in due time, followed and left the wicked opposers of the Lord's anointed like Sodom and Gomorrah; like the Egyptians; like Jezebel, who was eaten by dogs; and like all Israel, which were led away captive, till the Lord had spent his fury upon them—even to this day.

                Let us come into New Testament times—so many are ever praising the Lord and His apostles. We will commence with John the Baptist. When Herod's edict went forth to destroy the young children, John was about six months older than Jesus, and came under this hellish edict, and Zacharias caused his mother to take him into the mountains, where he was raised on locusts and wild honey. When his father refused to disclose his hiding place, and being the officiating high priest at the Temple that year, was slain by Herod's order, between the porch and the altar,as Jesus said. John's head was taken to Herod, the son of this infant murderer, in a charger—notwithstanding there was never a greater prophet born of a woman than him!
            This isn't limited to anyone "special" like the prophet, but anyone that preaches the fullness of the gospel.  The Prophet Joseph taught:
It always has been when a man was sent of God with the priesthood and he began to preach the fullness of the gospel, that he was thrust out by his friends,who are already to butcher him if he teach things which they imagine to be wrong; and Jesus was crucified upon this principle. (Teachings of the Prophet Joseph Smith, p310)
                Preaching the fullness of the gospel leads to persecution, especially from the government.  The Book of Mormon, which contains the fullness of the gospel of Christ, teaches us in Second Nephi that if we believe in Christ, we will believe in the words Christ delivers through His prophets:
And if ye shall believe in Christ ye will believe in these words, for they are the words of Christ, and he hath given them unto me. (2 Nephi 33:10)
There are those among us today attempting to persuade the Saints not to believe the words of Christ delivered through His servants, such as Joseph Smith, Brigham Young, John Taylor, Wilford Woodruff, etc.  These wolves come in with the claim that they know more about Joseph than those who were taught directly by him.  Essentially, they speak evil against the Lord's anointed; teaching that Brigham Young, John Taylor, Wilford Woodruff, and others, taught a different gospel than that which was given to us by the Prophet Joseph.  While in reality, despite their personal shortcomings, Brother Brigham and the others were part of Joseph's trusted inner circle, dedicated unto death to carry out his "measures," i.e. the fullness of the gospel.
False teachers give lip service to those prophets of God, saying "they were good for the time," but then stab them in the back, saying they were a different era or period of Mormonism, and that these "prophets" were actually not prophets at all, but the beginning of an apostasy.  These accusers of the brethren claim to be "testifying of Christ," but, as the Irvingites of the past, and the Benny Hinns of today, they are false teachers; exposed by their doctrines, which contradict men foreordained before this world to deliver the words of Christ and the fullness of His gospel to us.  The Lord said that they (Brigham Young, John Taylor, Wilford Woodruff, etc.) were some of the "noble and great ones" seen by father Abraham. (D&C 138:53-55)
Those that seek to undermine the words of those "noble and great ones" are fighting against Christ and the fullness of His gospel.  Most of these false teachers do not bear the fruit of persecution by the hand of worldly powers, but instead are supported and maintained by the very same forces that attack the true saints of God, and therefore expose themselves by their actions and affiliations.  Those that "can tell true from false spirits," will be able to judge these false teachers by their fruits.  Ultimately, these wolves in sheep's clothing preach a false Christ and deny the true Holy One of Israel and His everlasting gospel.  Paul admonished the Galatians about this, and the same lesson applies today:
there be some that trouble you, and would pervert the gospel of Christ. But though we, or an angel from heaven, preach any other gospel unto you than that which we have preached unto you, let him be accursed. (Galatians 1:8-9)
                Personal revelation to a man and his family are part of the bedrock of our faith.  Heavenly Father and His Son continually encourage us to make our calling and election sure through certain ordinances and covenants, and the Second Comforter.  Periodically, people arise publicly claiming to have had a special experience along those lines.  One has to wonder, unless they are called to be a divine messenger from heaven, why would they attempt to tell everyone else about their personal blessing, and then sell the steps on how others can achieve similar experiences?  If not called as a prophet by the Savior himself to publicly testify of the reality of Christ and His resurrection—and the true gospel—then how can they justify taking their pearls and casting them before swine for money?  Often these folks will stay in the fold, as did countless men throughout Church history, and say, "No, I'm not a prophet.  I have no calling over mankind," while at the same time, like Sidney Rigdon, they secretly reveal things to their followers which contradict the true prophets, and line by line, precept upon precept, lead those Saints astray.
            The Prophet Joseph taught that "when a man goes about prophesying, and commands men to obey his teachings, he must either be a true or false prophet.  False prophets always arise to oppose the true prophets, and they will prophesy so very near the truth that they will deceive almost the very chosen ones." (History of the Church 6:364)  Obviously God's house is a house of order, so we must be weary of those who come into the fold belittling the true prophets of the past, while raising themselves up as the person who can give us the words of eternal life.  The internet often provides a forum for their "other gospel," ensnaring unsuspecting victims with their glorious manifestations, new teachings, and erroneous history.  It is not uncommon for such wolves to pervert the truth and subtly pick away at the fullness of the Gospel, for it has always been so, as Brother Joseph warned us:
It is thought by some that our enemies would be satisfied with my destruction; but I tell you that as soon as they have shed my blood they will thirst for the blood of every man in whose heart dwells a single spark of the spirit of the fullness of the Gospel. The opposition of these men is moved by the spirit of the adversary of all righteousness. It is not only to destroy me, but every man and woman who dares believe the doctrines that God hath inspired me to teach to this generation. (History of the Church 6:498)
            Brigham Young had plenty to say about men who thought they knew more than those chosen by the Lord.  For instance, in 1847 he preached:
All the false prophets we have are men that have turned aside from the truth… Brother Joseph said that he had taught the twelve all he knew concerning the order of the Kingdom, but the difficulty was that they could not remember it as he could then; but when it was necessary they would not be at a loss for understanding. And I bear record to the truth of his words before God this day, that I always had an understanding and everything was brought to my mind just as he taught them to us.  (Complete Discourses of Brigham Young, Van Wagoner, Vol. 1, p180)
            This is not to say that Joseph Smith, Brigham Young, etc., were infallible; no one is except Jesus Christ.  As the Prophet Joseph explained to the Saints a month before he was murdered,
"I never told you I was perfect—but there is no error in the revelations which I have taught."  Then directing his comments to those finding fault with the doctrines and practices he was revealing in Nauvoo, he commanded them to "shut your mouths for the future." (Words of Joseph Smith, Ehat and Cook, p369)
            I recommend to everyone that if you don't know what the fullness of the gospel is—as taught by the Prophet Joseph, Brigham Young, John Taylor, etc.—then familiarize yourself with it.  "It is impossible for a man to be saved in ignorance." (Words of Joseph Smith, p202)  Until you know what Joseph Smith laid out as the fullness of the gospel, and have a testimony of it from the Holy Ghost, it will be difficult for you to detect false prophets who tinker with and chip away at his teachings in these last days.  But once enlightened, not only will you find joy in the restoration of all things since the world began, never again to be taken from the earth, but you will be enabled with the knowledge and power to identify phony versions and the wolves who promulgate them.  You will have a vision before you of the true way of achieving exaltation as taught by the Prophet Joseph Smith, and begin the process of receiving your calling and election made sure, fellowshipping with the Second Comforter, and testifying of Christ and His gospel, restored through his "noble and great ones" for the last time before His coming!
If a man gets the fulness of God he has to get [it] in the same way that Jesus Christ obtain[ed] it & that was by keeping all the ordinances of the house of the Lord. (Words of Joseph Smith, p213)