A talk given by Elder Orson Hyde of the Quorum of the Twelve Apostles of The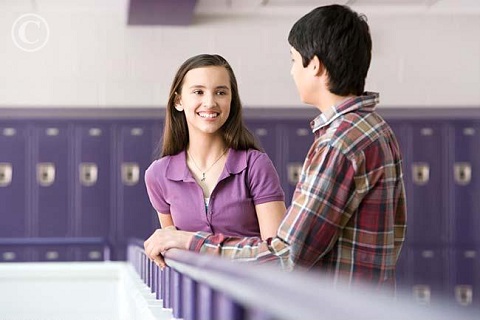 Church of Jesus Christ of Latter-day Saints. Given 11 February 1857
I sincerely hope the former discourses, and the teachings I have before given to the brethren and sisters, have been properly understood and appreciated; that there has been no misunderstanding. I have found a good spirit, manifested among the people in all the settlements south, as far as I have been (to Sanpete) which shows, that there are important times at hand.
I find a great spirit in men for getting more wives. I have heard that in this place, there is not a girl knee high to a toad (using a strong figure) that is not engaged. I do not know that you have outstripped the mark. If you have gone into this, with the same sanction of your Bishop, or the First Presidency, all is right; but if not it is not right. It is true I labored to show up the principle and tell the people where they were binding; but I did not give any one the right to act. I could not give that which I do not possess. I only tried to remove the obstacles. I hear that they have gone in couples, triples, quadruples, and even sextuples, to Salt Lake City; & the Presidency may think I am raising the very Devil here. It has been said by some that from what I preached when here before, that a woman or a girl has no voice, in the selection of a husband; no volition. I talk plainly, that no man should use his priesthood to force a girl against her will, did I not? (Yes) Would I force a girl into a union with me when she told me plainly she did not love me; would I thus destroy the peace of my own Kingdom with my eyes open? No, I would not, but I would advise parents to be obedient to those over them in the Priesthood, and children to obey their parents. Children will not receive the interference of even a higher authority when it comes between them and those immediately above them and I don't blame them.
I have a few lessons to give to those sisters in the first place, who are married and secondly to those who contemplate being married. If I should speak in plain terms and call things by their right names I hope you will not be offended and if any are, I am sure it will be those only who are not pure in heart.
The reformation is not over yet. We now design going to the root of the matter. Let me ask you the question; Why is it that our lives are not as long as the fathers that have gone before us? They could live to eight or nine hundred years. Shall I tell you the reason, will you give me the privilege to tell you the reason? (Yes) Well then I'll show you the reason of this. Everything in creation has its proper uses and qualifications. The horse has a hard hoof to protect his feet and the camel a hard bony substance to protect his knees as he falls on them to receive his load. So also man has been endowed with certain qualifications which if not perverted would enable him to live long on the earth but if taken away or perverted the man goes down to death The Lord has given us certain muscles, bones, and ligaments and there is nothing but what is necessary for the prolongation of our lives. Now, when the proper intercourse which is necessary for the propagation of our species takes place between a man and a woman and no more than that – the balance of his power of muscle, etc. goes to strengthen other parts of his system, and thus gives him power over disease and enables him to prolong life. But when the contrary is the case, the man becomes prostrated by over indulgence and having given his strength to women, he becomes prostrated and is rendered liable to disease – not only this but the man who is given to great indulgence in this habit becomes weak in mind, and debilitated in intellect and his mind is feeble.
What power is it that enables us to bless us to raise the sick? It is the power of the Holy Ghost.
It is by the of the Holy Ghost that the dead will be raised; and when a person is filled with the Holy Ghost from the soles of his feet to the top of his head, the power of disease cannot enter and if has it all the time to enable him to raise above the power of disease, and assist the strength of his body, how long would he live? If we could live in this way, and have the Holy Ghost all the time we could, if not conquer death, live yet a great while on the earth – If we were to observe these laws our children would be healthy and strong in body as well as mind. – They would make good statesmen, men fit to guide the helms of state. Now in order to show you this thing plain, I will give you a figure- suppose you should sow a field with wheat and when you find it begin to sprout and sprung up, you were to harrow it up and plant again, and when this should also spring up you should still plant again and again. Suppose the first planted should any of it escape the continued plowing and harrowing, how much – What kind of crop would you have! How often do we see cripples born into the world. And why is it, that some are born idiots? It is because the laws of nature have been interfered with; and they were not let alone, in their mother's womb.
These laws have been violated again and again and because of this, many children have scarcely opened their eyes upon the world when they gasp and die. The laws of nature have been violated by their fathers – mothers -from one generation to another diseases have been generated in the children, by their parents and by their degeneracy and now instead of raising up a healthy progeny and a noble race*, we raise a puny set, a race of helpless, scrubby children. Is this acting as wise stewards and keeping the command of God to be fruitful and replenish the earth. We see many persons who are naturally addicted to lying, stealing, and drinking liquor's to excess. Who is the cause of this? The sin was begotten in then by their parents. I will venture to say, that in a majority of cases, out of one hundred times, one has gone to propagate our species and ninety nine to the gratification of our base passion. The Bible says that "he that soweth to the flesh shall of the flesh reap corruption." (Galatians 6:8) And is this indeed sowing to the flesh when ninety nine parts of our intercourse has been to gratify our debased passions. Now do we suppose that God is going to send angels to us while we are so low and debased in our feelings and sensual in our minds. Will he fight our battles while we are in this state? Why did the children of Israel wonder so long in the wilderness? Because they murmured. Why did they murmur against Moses? They murmured against the teachings of Moses for the same cause that you may perhaps murmur against my teachings this night. How can we expect the Lord to bring us up into sanctification while we indulge in these practices. Now you understand me, you know what I mean, and you know that these things are verily so. Shall we continue these things or shall we begin to root out the evil.
We find that the ancients took a wife and went in unto her and she conceived and then they let her alone. Their children were begotten in faith and purity and their faith was transmitted to their children and they grew up to reverence their parents. Now what is the reason that men cannot govern their families? As long as you give your strength unto women you never will do it. It is this practice that brings jealousies into your wives and grieves the spirit of God; and the spirit of lust reigns in the family and that spirit begets hatred and not love. It begets insubordination in the wife to her husband and in the children to their parents. Now suppose a pair to have not intercourse save what is necessary for the propagation of their species just as you plant the seeds of your gardens, even as squash seeds. You wouldn't plant even a squash seed in the fall*. It is true that goats it is said will have sexual intercourse within fifteen minutes of the moment when the kid is born. Monkeys also, as some writers affirm are as debased in their practices, but most of the lower animals, may give us a lesson. And it is considered a trial for men to be as temperate all the bests, unless they maybe goats and monkeys. I say suppose a family where there is no intercourse of this kind, only with the prospect of having children born, – That family can be governed: the Devil cannot come here; Jealousy cannot enter the breasts of the wives and the children begotten under these circumstances will be like John the Baptist filled with the Holy Ghost from their mother's womb. So also with Jesus, whose birth was so remarkable that the heavenly bodies were turned from their courses to point it out. The laws of their being were not violated. But we cannot say this. Jesus was a Savior and there is to be a race of Saviors raised up on Mount Zion in the last days, a race of Saviors.
David says, "Behold, I was shapen in iniquity and in sin did my mother conceive me" "He also says he was cast down to hell". Through the sin that was transmitted to him, he was led to do the deed in the matter of Uriah the Hittite, that sent him to hell, for this reason he being a man of blood, he was not allowed to build the temple. But he had this consolation, thou wilt not leave my soul in hell.
Now, in the midst of this Reformation we no doubt thought we were sailing into the parts of eternal glory. We now see there is still need of reform, and that not only in our outward conduct, which is open and manifest, not only in our outward conduct, which is open and manifest, but in our secret acts, in the private intercourse of men and women; there is a great need of repentance etc.
I call upon you to repent of these secret sins, for they are a kind of murder. And if I stifle and crush the infant germ of my offspring by my unholy indulgence, it is pretty nearly murder. In such a case the Spirit returns to the God that gave it and there makes its complaint that it has been wronged in its mission and disappointed in its intention.
Now before you go to get more wives, you Elders: Be wise and reform and turn from those things and not waste your strength in this way. I never was led out so much to see this principle so plainly as when in Sanpete. And, while there the spirit said preach it and preach it I have although the chips may fly in my own face.
In ancient times women rejoiced to bear a son and considered it an honor and that son was never interfered with, he was uninterrupted in his growth. I say to you remember these things. You have not been to blame hitherto; although you have all more or less been given to these things. I cannot blame you but from this blessed night remember you will be under condemnation if you continue in these things because the matter is laid before you.
I have prayed that I might be able to overcome them that I might be full of the things of God all the time and that God would take away from me all that was evil. The first thing then that was stuck up before me was a plug of tobacco; but I put it away- and the next thing was this very subject. I thought these are tight papers anyhow. Well, I have laid the matter before you and now can you say that I have said a wrong thing (No). I know that when I act in wisdom and have the spirit I shall never say anything that is wrong.
Now then, here is a Reformation on hand and by the time that we have got through with all things that are necessary for us to know and to do, we shall be hard up. Now if for the purpose of building up the Kingdom of God, you wish to take more wives, all is right, but if it is for the gratification of your base feelings, you had better not enter into it – better you had never been born. Better to leave the spirits in the eternal world, that to bring them down here into such habitations as many of us have. Why is it that so many of the children born in the first adoption of the plurality system were destroyed, died and were cut off from the earth; because of evil concupiscence and the gratification of our lusts.
I warn you my brethren and sisters, I warn you of these practices. I love women, but I find that there is a love above the love of woman. I say unto you do right and may the spirit and blessings of God be with you from this time forth when you act in obedience to his commandments for Jesus sake – Amen.