Welcome to our first edition of Mormon Chronicle News Roundup!  We really hope you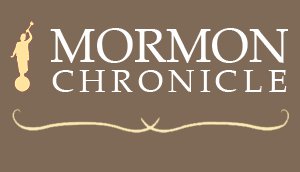 enjoy this new feature.
At the Mormon Chronicle, we are all about all things Mormon, so we have started a new regular feature collecting interesting news items in relation to Mormonism, the Church, Mormons, anything along those lines we find interesting that we think you might not have come across before and might find interesting as well.
Did you know 11 missionaries have died already this year?
Our prayers go out to the families of these Elders who have died in the service of the Lord.
Part 2 of a new documentary released showing the parallels between the Book of Mormon and our day.
The For Our Day documentary series explores the prophetic parallels in the Book of Mormon referencing statements from latter-day prophets of God and the Standard Works.  For Our Day: Divinely Sanctioned Governments compares the Nephite and Latter-day governments of liberty. If you have not heard our interview discussing part one of this series, check it out here now!
Members get into a fist fight over a "saved seat"?
One mans nose was broken after a disagreement over a saved seat that was steaming over the three hour meeting.
Don't you wish your Ward was this interesting?
The Mormon Chronicle wouldn't exist except for the generous support of readers like you.  If you enjoy what you see here and would like to help us do more, please consider helping us out by donating here.  All supporters of the Mormon Chronicle will receive access to our exclusive Archives as a special "Thank you"
If you have any tips of interesting new in Mormonism we might have missed, please send them along to us a feedback@faithfulsaints.com