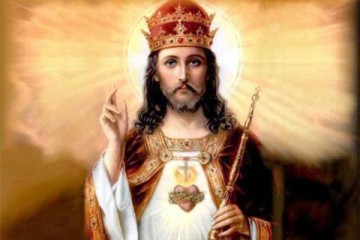 Latter-day Saints look forward to the coming of, and the rise of, the political kingdom of God on this earth in preparation for the second coming of Christ, with the presiding High Priest as its King, and ruler, essentially a monarchy, ruled in righteousness.
Under the Constitutional Republic established by the Founding Fathers, the Lord has asked us to befriend "that law which is the constitutional law of the land", specifically, laws that support "that principle of freedom in maintaining rights and privileges" (D&C 98: 5-6).
It was for this purpose, then, that a republic was organized upon this continent to prepare the way for a kingdom which shall have dominion over all the earth to the ends thereof. (Orson Pratt, quoted in The Progress of Man 420 by Joseph Fielding Smith)
This republican form of government is one of the best suited considering the wicked nature of man, and his tendency to exercise unrighteous dominion (to rule in wickedness) when given a little power (See: D&C 121). A constitutional republic tends to be less corruptible, or rather takes longer to be corrupted. Unfortunately we've now lost much of what the Founders established, and find ourselves under a corrupt, socialistic, welfare-state, overrun by Gadianton robbers.
God's own system of government is a Kingdom. In fact, we learn, in the Book of Mormon, that "if it were possible that you could have just men to be your kings, who would establish the laws of God, and judge this people according to his commandments, yea, if ye could have men for your kings who would do even as my father Benjamin did for this people — I say unto you, if this could always be the case then it would be expedient that ye should always have kings to rule over you." (Mosiah 29: 13)
Say what?! That's right: "it would be expedient that ye should always have kings to rule over you".
Hence, within the LDS Church, there are so many references to God's "Kingdom", a Patriarchal order within that Kingdom, and the promised blessings for the faithful to become Kings and Queens, Priests and Priestesses. That is God's order of things.
Therefore, Mormons are Monarchists. We even practice monarchism within our households, with husband and wife ruling as King and Queen of the family (hopefully in righteousness, and in accordance with Doctrine and Covenants 121).
Some might find this idea troubling, that Mormons are monarchists, especially considering the fact that the American Revolution was fought for independence from a tyrannical monarchy. But it wasn't fought because of the monarchy, it was a fight against tyranny. It is not the form or system of government which is most important, but the principles espoused by such government. The system/form of government is a tool. Tools can be used for good or bad, what's most important is that we use them for good. So long as the representatives, rulers, or ruler, is ruling in righteousness, the form of government is not as important (though, let's not forget that the scriptures tell us if we could always have righteous rulers we should have a King – Mosiah 29: 13).
Even the 12th Article of Faith states: "We believe in being subject to kings, presidents, rulers, and magistrates, in obeying, honoring, and sustaining the law." (12th Article of Faith) (more references to monarchy). This alludes to our focus on the importance of correct principles and righteous rulers being much more important than the system of government.
"Civil authority is of divine origin. It may be more or less adapted to the needs of man; more or less just and benevolent, but, even at its worst, it is better than anarchy. Revolutionary movements that aim at the abolition of government itself are contrary to the law of God." (Marion G. Romney, "The Rule of Law," Ensign, Feb 1973, 2)
A righteous government, regardless of what form (Monarchy, Democracy, Republic, etc) (note: "righteous government"), will "establish the laws of God, and judge [the] people according to [God's] commandments" (Mosiah 29: 13).