BYU professors met with establishment congressman John Curtis to promote environmental issues, despite scientific, scriptural and prophetic teachings debunking the agenda.
Ben Abbott, a BYU assistant professor of ecosystem ecology said, "I hope that we can have a non-political discussion about the effects of climate change."
This theme is reiterated again,
"The goal is to de-politicize climate change and to start taking care of our environment." said Nick Huey, spokesperson for RepublicEN, a statist organization meant to deceive people into thinking they are for the perceived agenda of smaller government.
These completely disingenuous statements show the deception they are engaged in. The very nature of their visit, with an elected official to discuss political programs to further their agenda makes everything they are doing "political" by definition. What they mean is they want to give the perception that what they are doing is benign and universally supported, when it isn't.
Zach Aanderud, a BYU associate professor of ecosystem ecology showed the real goal of their efforts when he stated, "If our severity of droughts become more frequent or the droughts themselves become more severe, it's hard for us to recover in a changing world where we have less water and more people,"
This verbal linguistic tactic designed to plant ideas into people's minds is common. This idea that a growing population is bad for the environment has been debunked by science, the scriptures and modern leaders. One of the most effective was by Democrat, Apostle and member of the First Presidency, James E. Faust when he taught,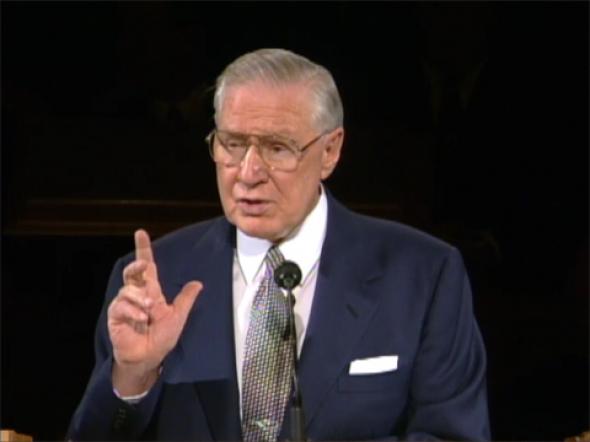 "I next address the present-day challenge to the words of the Lord recorded in Genesis: 'Be fruitful, and multiply, and replenish the earth.' All my life I have heard the argument that the earth is overpopulated. Much controversy surrounded a 1994 United Nations International Conference on Population and Development held in Cairo, Egypt… (A)t the very center of the debate was the socially acceptable phrase 'sustainable growth.' This concept is becoming increasingly popular. How cleverly Satan masked his evil designs with that phrase.

Few voices in the developed nations cry out in the wilderness against this coined phrase, "sustainable growth." In Forbes magazine a thoughtful editorial asserts that people are an asset, not a liability. It forthrightly declares as preposterous the broadly accepted premise that curbing population growth is essential for economic development. This editorial then states convincingly, 'Free people don't 'exhaust' resources. They create them.'

An article in U.S. News & World Report entitled '10 Billion for Dinner, Please' states that the earth is capable of producing food for a population of at least 80 billion, eight times the 10 billion expected to inhabit the earth by the year 2050. One study estimates that with improved scientific methods the earth could feed as many as 1,000 billion people. Those who argue for sustainable growth lack vision and faith. The Lord said, 'For the earth is full, and there is enough and to spare.' That settles the issue for me. It should settle the issue for all of us. The Lord has spoken." (First Presidency Message, Liahona, November 1995)
Sadly, it is a growing trend at BYU for its professors to preach things condemned by the prophets. From condemning prophets specifically, to the institution lying about Joseph Smith's position on key principles (calling him a socialist when he specifically opposed it),  

and more, it is essential that we be even more vigilant and not let our guard down even though "it's the Lord's university". Unfortunately, the professors at the Lord's university aren't in line with the Lord.