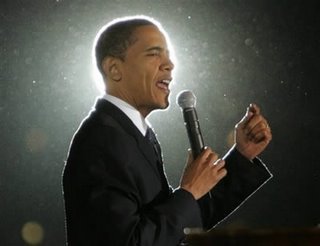 So … Did you see the news? We lucked out and got four more years of Barack Obama. Yep, there I said it. This might be a real blessing for America. Why would I make such a ridiculous statement? In a nutshell I think it demonstrates that God chastens those He loves. (Rev 3:19) Yes. The chastening is intensifying. Feel free to take this article as the ramblings of a wretched man; but one who has experienced a great awakening nonetheless.
One of the most significant defects of the human condition is that we consistently put the precepts of men and our own understanding before the precepts of God. We tend to judge God by the body of knowledge we have learned in the world. In fact even the humble follower of Christ often falls to these deceptions.
They wear stiff necks and high heads; yea, and because of pride, and wickedness, and abominations, and whoredoms, they have all gone astray save it be a few, who are the humble followers of Christ; nevertheless, they are led, that in many instances they do err because they are taught by the precepts of men. O the wise, and the learned, and the rich, that are puffed up in the pride of their hearts, and all those who preach false doctrines, and all those who commit whoredoms, and pervert the right way of the Lord, wo, wo, wo be unto them, saith the Lord God Almighty, for they shall be thrust down to hell! (2 Nephi 28:14-15)
Had Mitt Romney won the election the feeling would have been euphoric among millions of Christian conservatives, and particularly among Latter Day Saints. It would have been as if BYU had beaten Utah in the football "holy war," or visa-versa depending upon your color preference. (Insert your favorite sports rivalry.) "Heaven smiles upon us! Our team won!" we would have thought. "All may not be well in Zion today, but it is back on the right track!" Unfortunately, had Mitt been elected, it would all be wishful thinking. It would be vain euphoria. The so-called conservatives would be feeling validated and much less alarmed.
The fact is that we are past the event horizon, and as a society perhaps we passed it many decades ago. The event horizon is an imaginary boundary surrounding a black hole.  It is the point where the gravity of the black hole is so immense that nothing, not even light, can escape its pull. It is the point of no return. One notable recent milestone that should alert us to this fact was in September 2001 and was evidenced by our reaction to it. Since then it has become clear that our institutions are openly corrupted. As a nation our debts are mathematically un-repayable. We have invaded many nations that posed no imminent threat. We have blood on our hands. (Please read Can God Protect us from Nukes for more insight on the wars.) We are covetous, boastful, blasphemous, disobedient to parents, etc. etc. etc. We love pleasure more than God. (2 Tim 3:1-7) As a society in general these attributes are self evident.
When we put the precepts of men above those of God, we change his definitions to reconcile with ours. For example, let us discuss prosperity. Alma tells his son Helaman that "if ye will keep [God's] commandments ye shall prosper in the land—but if ye keep not his commandments ye shall be cut off from his presence." When we attain the praise of men or the riches of men we often believe it to be a gift of God. However God asks us to seek first His kingdom. "Seek not for riches but for wisdom, and behold, the mysteries of God shall be unfolded unto you, and then shall you be made rich. Behold, he that hath eternal life is rich." (D&C 6:7) The definition of prosperity involves something more than the riches of the world.
When a people who once had light arrive at the point where we are today, they don't remain stagnant and decadent. They proceed through the cycle that the Lord uses to help them repent. Consider the state of the Nephites just after the death and resurrection of Christ. They had experienced great destruction.
And many great destructions have I caused to come upon this land, and upon this people, because of their wickedness and their abominations. O all ye that are spared because ye were more righteous than they, will ye not now return unto me, and repent of your sins, and be converted, that I may heal you? Yea, verily I say unto you, if ye will come unto me ye shall have eternal life. Behold, mine arm of mercy is extended towards you, and whosoever will come, him will I receive; and blessed are those who come unto me. Behold, I am Jesus Christ the Son of God… (3 Nephi 9:12-15)
He spoke these words perhaps months prior to visiting the Nephites in Bountiful in great glory. The reason for this delay was that those who were spared needed time to repent. We cannot be in His presence if we are unwilling to turn away from our sins and turn back to Him. He chastens those He loves.
If you haven't already, please begin to see the larger picture. Perhaps the fact that Mitt didn't miraculously cruise to victory is evidence that God still loves us. He will chasten us. Had Mitt won perhaps we would blindly and euphorically embrace the evil from which God desires we flee. With Barack Obama still in charge, I hope that many many more will awaken to our awful situation. (Ether 8:23-26) Perhaps the outcome of the election is evidence of God's great mercy. As a society and as individuals, now is the time that we should repent and realize that we are far a field from the God who loves us. Babylon the great is falling and great is the fall thereof. We are about to experience the consequences of our wickedness. It has been a long time in coming. "For the kingdom of the devil must shake, and they which belong to it must needs be stirred up unto repentance, or the devil will grasp them with his everlasting chains, and they be stirred up to anger, and perish;" (2 Nephi 28:19)
Consider how this passage in Revelation chapter three relates directly to us today.
I know thy works, that thou art neither cold nor hot: I would thou wert cold or hot. So then because thou art lukewarm, and neither cold nor hot, I will spue thee out of my mouth. Because thou sayest, I am rich, and increased with goods, and have need of nothing; and knowest not that thou art wretched, and miserable, and poor, and blind, and naked: I counsel thee to buy of me gold tried in the fire, that thou mayest be rich; and white raiment, that thou mayest be clothed, and that the shame of thy nakedness do not appear; and anoint thine eyes with eyesalve, that thou mayest see. As many as I love, I rebuke and chasten: be zealous therefore, and repent. Behold, I stand at the door, and knock: if any man hear my voice, and open the door, I will come in to him, and will sup with him, and he with me. To him that overcometh will I grant to sit with me in my throne, even as I also overcame, and am set down with my Father in his throne. He that hath an ear, let him hear what the Spirit saith unto the churches. (Rev 3:15-22)
I do not profess to know the mind of the Lord on this matter but it appears to me that even in this dark time, His hand is stretched out still. He is shaking us and will shake us so that we might repent and turn to Him. Recognize the sword of destruction that hangs over us. (Ether 8:23-26) Consider father Lehi's comments after he saw the impending destruction in vision.
And he read, saying: Wo, wo, unto Jerusalem, for I have seen thine abominations! Yea, and many things did my father read concerning Jerusalem—that it should be destroyed, and the inhabitants thereof; many should perish by the sword, and many should be carried away captive into Babylon. And it came to pass that when my father had read and seen many great and marvelous things, he did exclaim many things unto the Lord; such as: Great and marvelous are thy works, O Lord God Almighty! Thy throne is high in the heavens, and thy power, and goodness, and mercy are over all the inhabitants of the earth; and, because thou art merciful, thou wilt not suffer those who come unto thee that they shall perish! And after this manner was the language of my father in the praising of his God; for his soul did rejoice, and his whole heart was filled, because of the things which he had seen, yea, which the Lord had shown unto him. (1 Nephi 1:13-15)
Rejoice and awake and arise. (Moroni 10:30-34) Wash the darkness from your eyes. The time is short. Wickedness never was happiness. (Alma 41:10)